Under the treasure filled guidance of the instructors, the students continue to explore music in the clear air and forest of Okushiga Kogen.
All the OICMA participants study string ensembles every year as Seiji Ozawa values it's importance. This year "Introduction and Allegro Op. 47" by British composer Elgar (1857-1934) was selected. This is one of the masterpieces of the string ensembles. It is played by a string quartet with a string orchestra, and the dramatic music amuses the audience from the beginning to the end.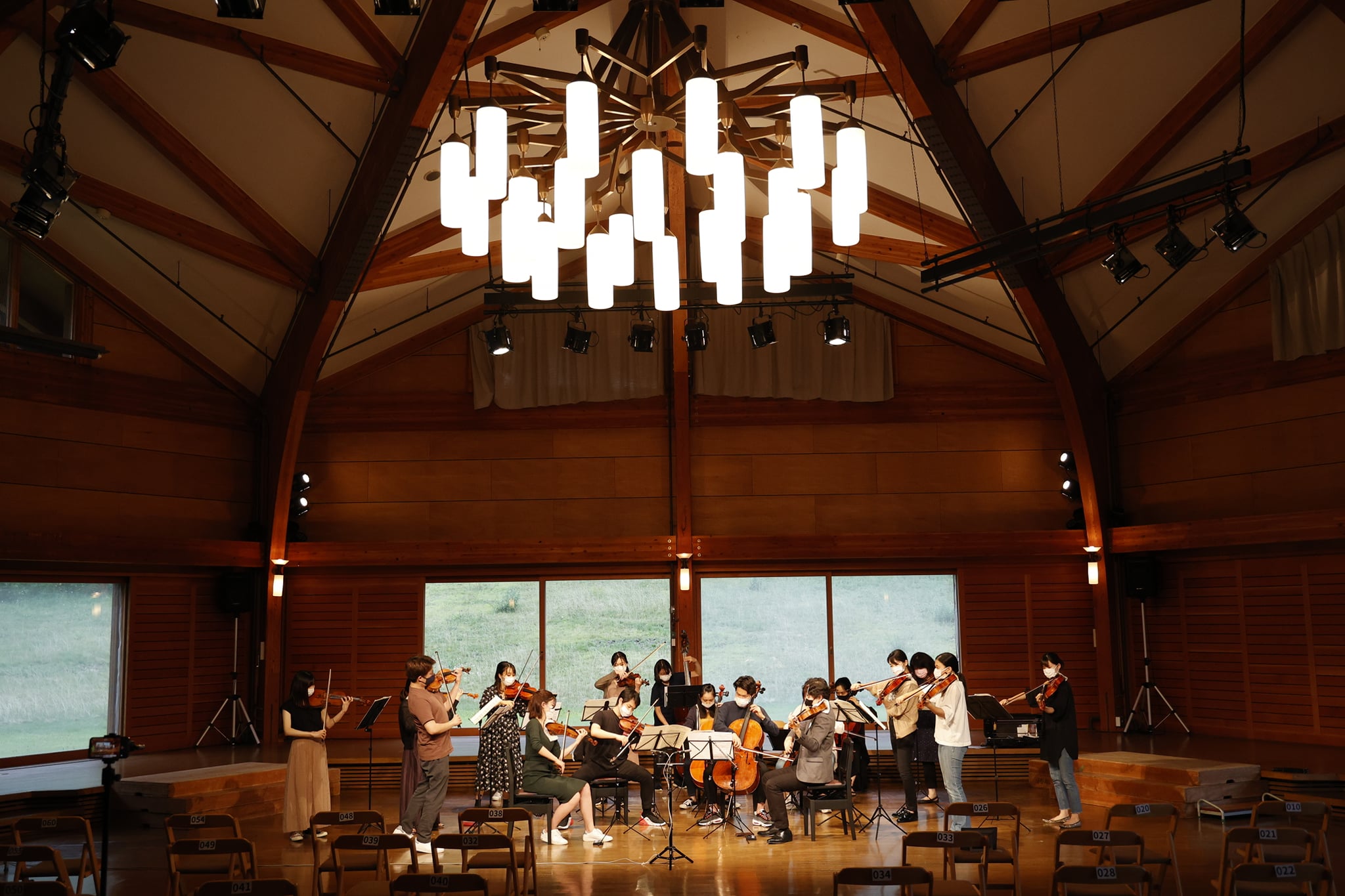 On Saturday, September 11th, OICMA participants practiced Elgar's music at the Music Hall in Okushiga Kogen Hotel for tomorrow's performance. In the superb acoustics of the concert hall, the music changes constantly, it becomes more vivid and condensed.
Contrabassist Ms. Ayane Okamoto is joining as a support musician. Her talent helps support the basis of the ensemble and adds depth to the music.
Finally, tomorrow, September 12th (Sun), we will have a concert at the Music Hall in Okushiga Kogen Hotel.
Please look forward to the enthusiastic performance!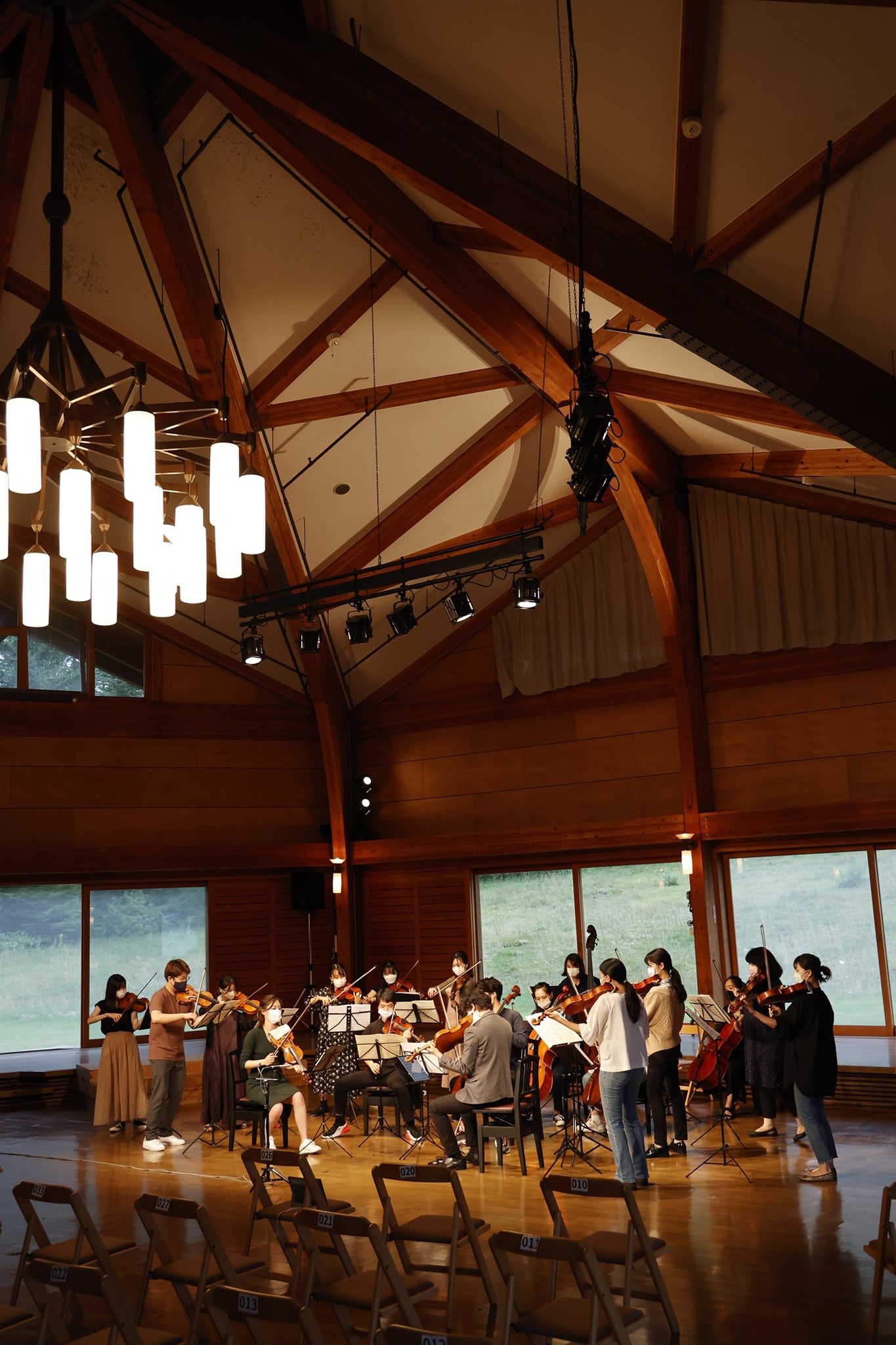 photo : Michiharu Okubo_2021OICMA