On the evening of September 9th (Thursday) , the 4th day of the ensemble training camp, the OICMA's customary "Ensemble Session " was held at the Music Hall in Okushiga Kogen Hotel, which is also to be the venue for the final performance.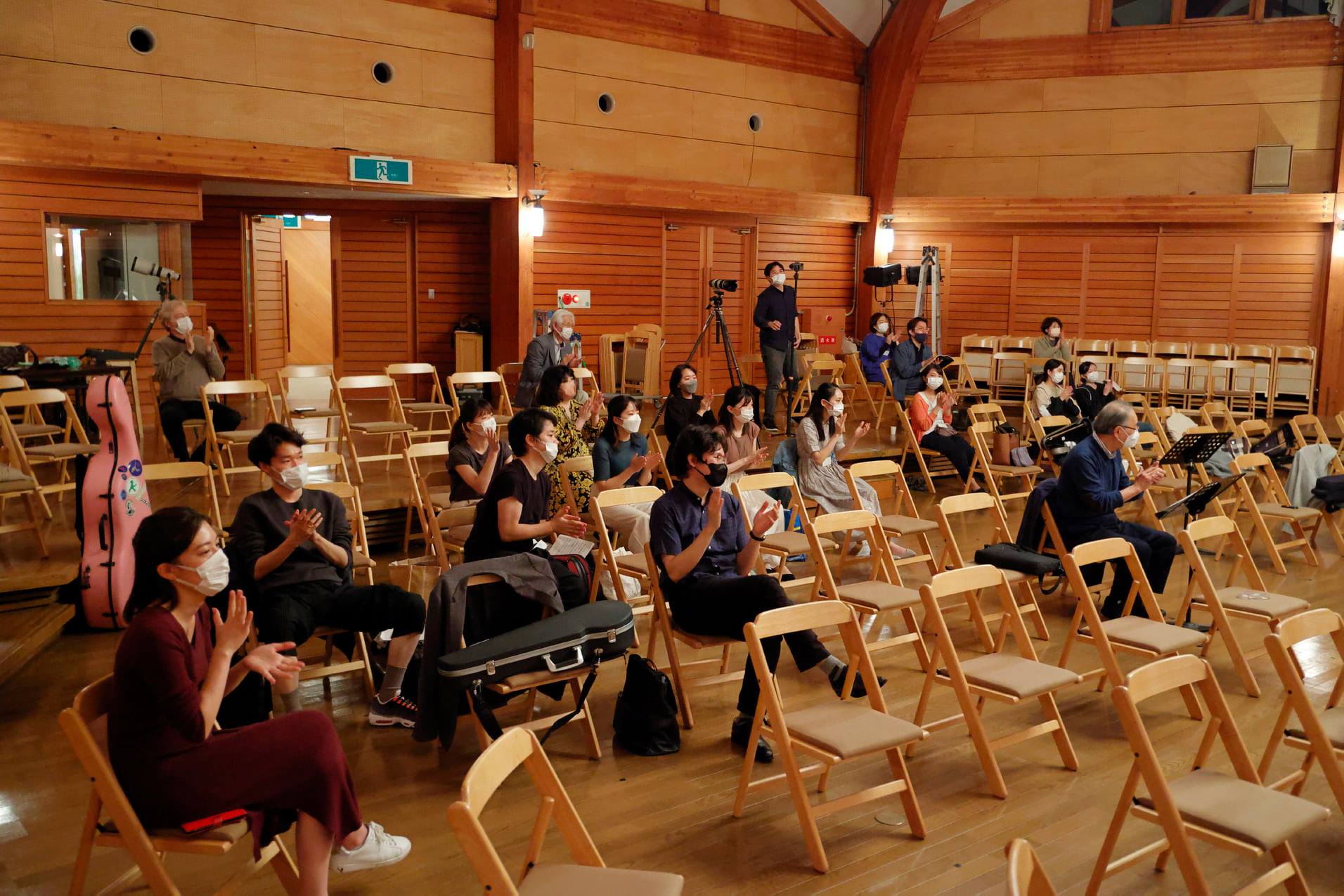 The Music Hall in Okushiga Kogen Hotel is a concert hall created on the directions and vision of Seiji Ozawa. The hall is lined with high quality tone woods that allow for great acoustics. There are no boundaries between the stage and the audience, which creates an intimate atmosphere for both the performers and concert goers. It is in this unique hall that each quartet plays the music they have been working on in front of the other academy participants.
On the journey of searching for their special interpretations during the OICMA camp, everyone benefited from the ensemble session. Playing in public gave the quartet members a chance to feel and consider many points about the music even though the performances are not yet perfect. The quartets were motivated and inspired by listening to the fellow academy musicians as well.
The final concert day in Okushiga is approaching soon. The academy students will continue to strive for the ultimate performance until the end!