It was a refreshing sunny day! Academy participants practiced intensely in four quartets starting this morning.
Bearing Seiji Ozawa's philosophy in mind that "The quartet is fundamental to string players, whether they are soloists or orchestral performers," our world class tutors Sadao Harada (cello), Yoshiko Kawamoto (Viola), and Federico Agostini (violin) worked hard together with the students.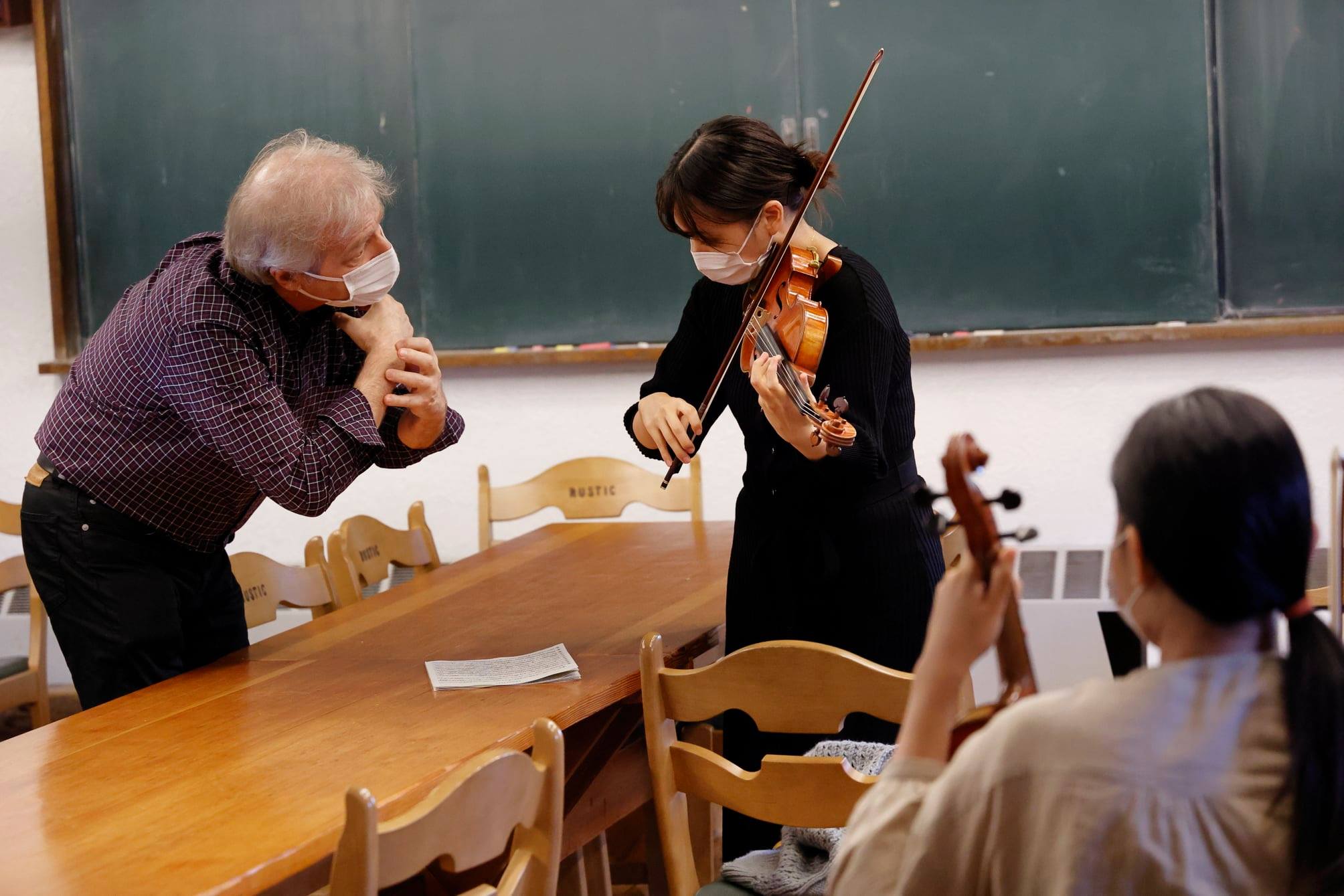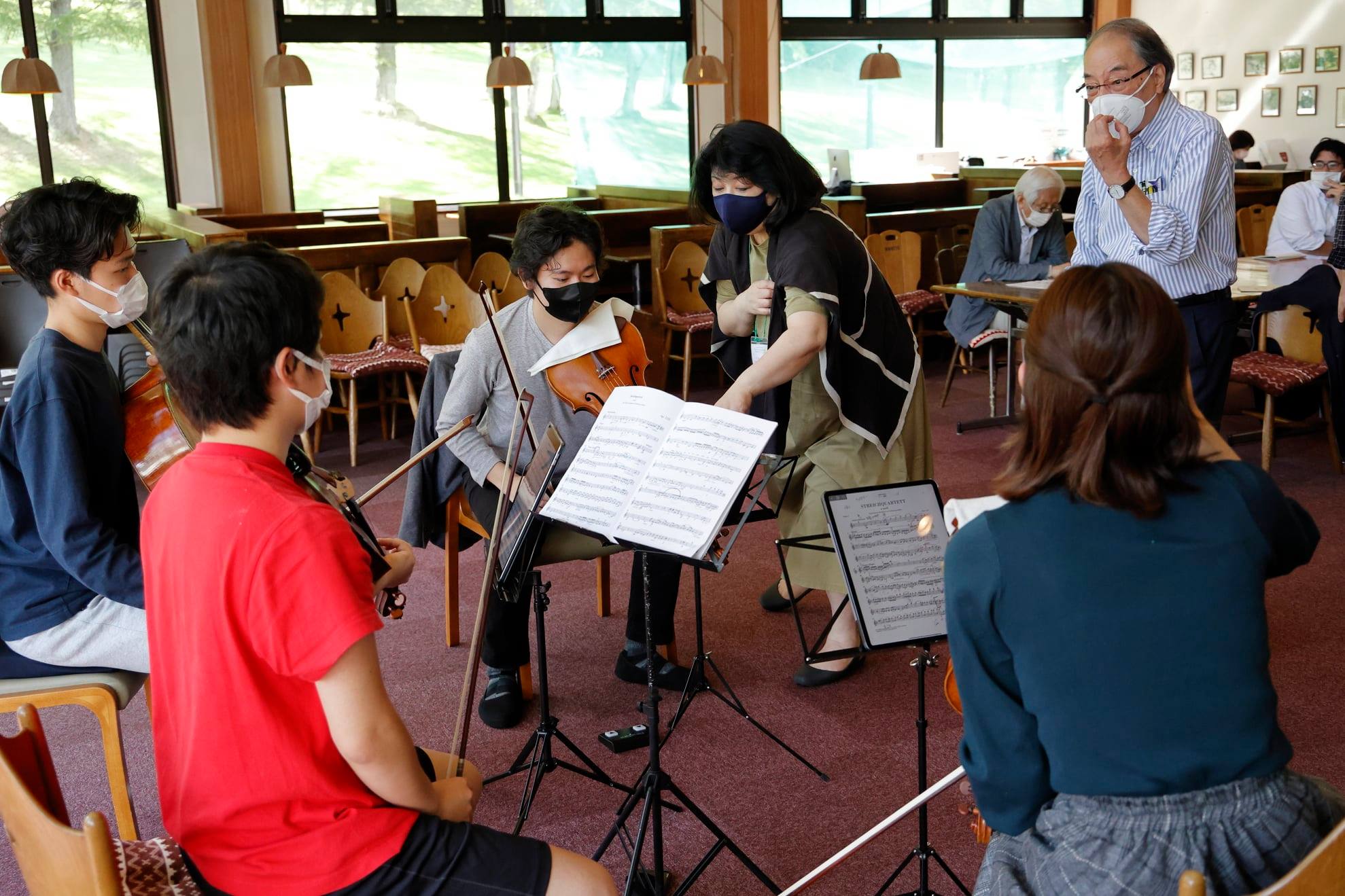 Thanks to the enthusiastic instruction, the academy students continue their diligent study to dig deeper into their music, aiming for a more free, bold, delicate, and imaginative performance.
At night, everyone played the ensemble for the first time. This year, the students are working on Elgar's "Introduction and Allegro for strings, Op. 47".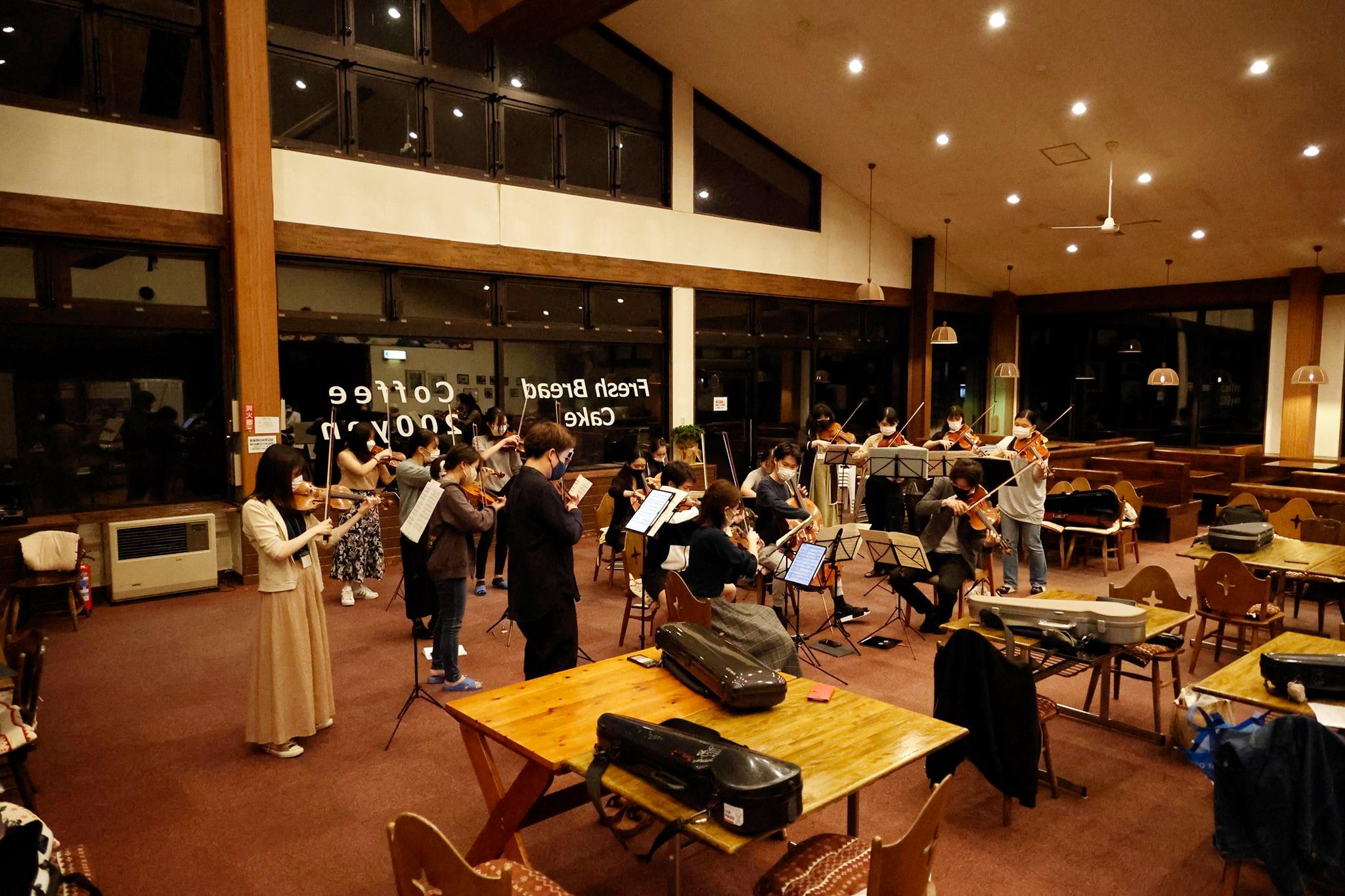 Okushiga Kogen is already cool with the hint of autumn. The night temperature drops to about 7 degrees Celsius. Daytime on the plateau Gentiana flowers still reminded us of the remnants of summer.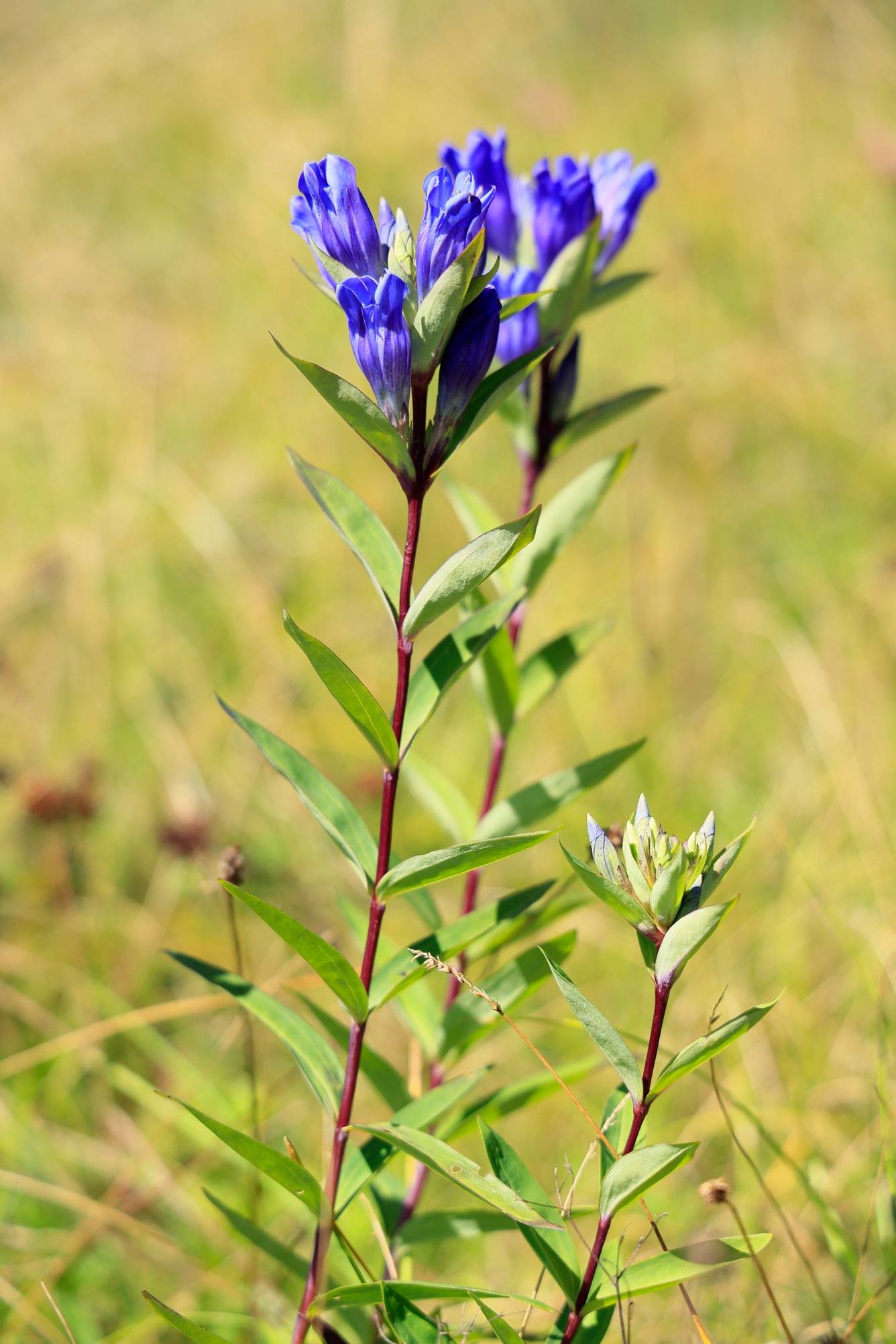 photo : Michiharu Okubo_2021OICMA