Yoshiko Kawamoto
川本 嘉子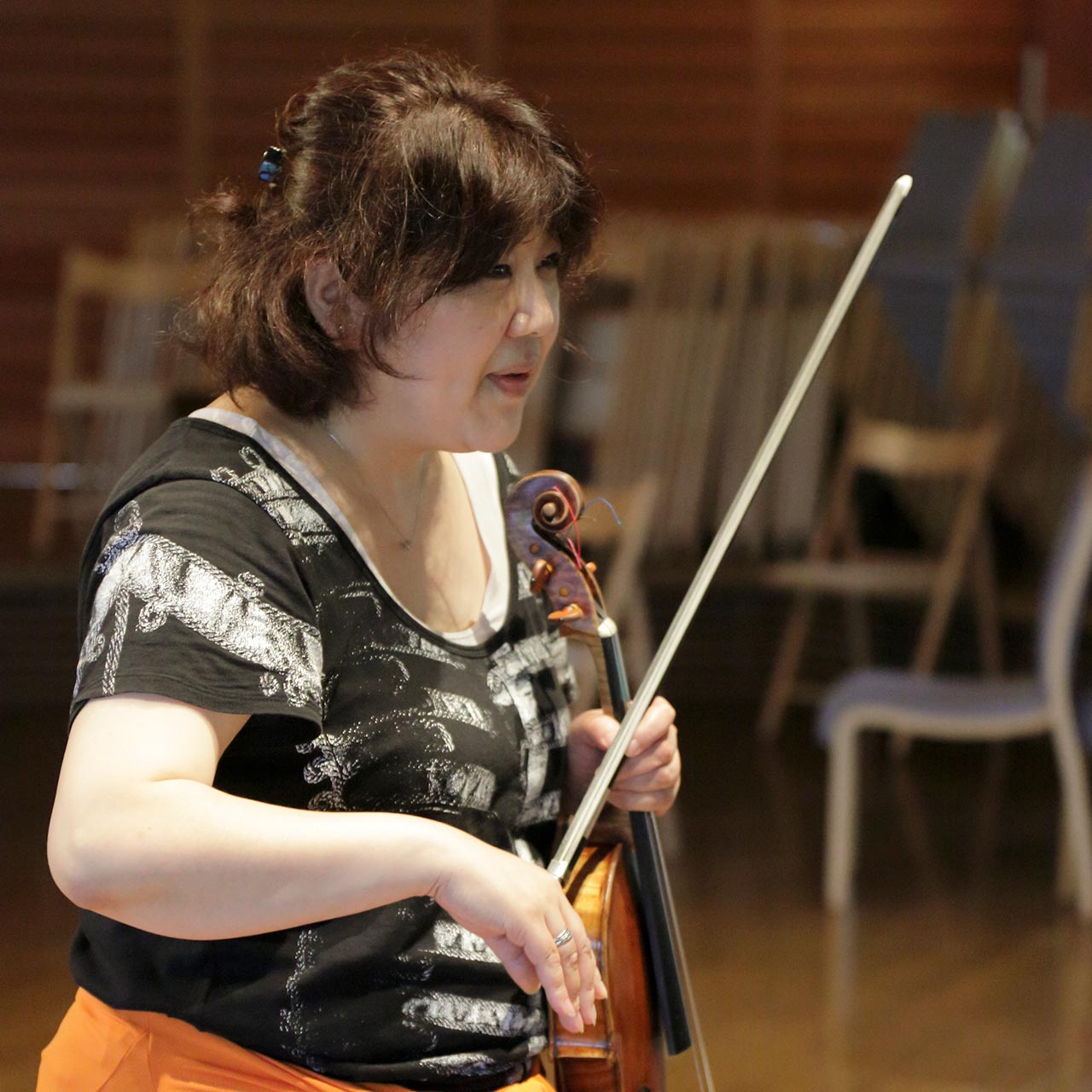 Yoshiko Kawamoto began studying violin with the Suzuki Method when she was 3. She entered Toho Gakuen School of Music University and in 1989, her quartet, Y quartet won first prize in the Tokyo International Competition, chamber music division.In 1991, Ms. Kawamoto changed her instrument to viola when she joined the Tokyo Metropolitan Symphony Orchestra. Then in 1992, she won the highest prize (2nd prize without 1st prize winner) at the Geneva Competition, viola division. The grand scale of her viola performances has received much public attention, and her energy in expanding the repertoire for viola as well as performing chamber music with various artists lead to being awarded the Nippon Steel Music Award for Young Artists.In 1999, she became the principal viola player for the Tokyo Metropolitan Symphony Orchestra. Ms. Kawamoto has been a member of the Kyoto Alti String Quartet since 1998 and the AOI Residence Quartet since 2001. At present, she actively performs solo and chamber music worldwide.
# # #
Sadao Harada
原田 禎夫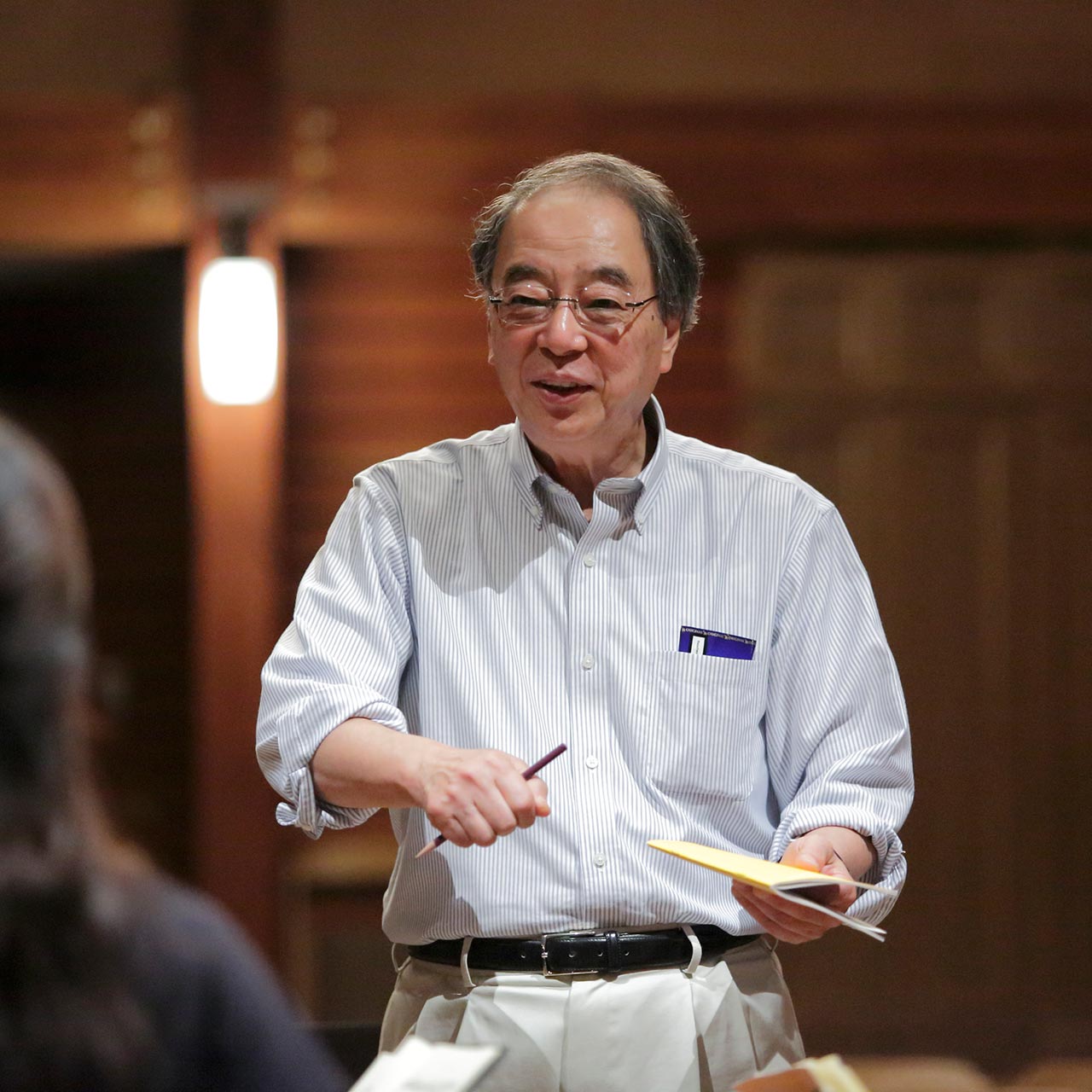 Sadao Harada began his musical studies with his father and continued them with Hideo Saito at the age of 11. After graduation from Toho School of Music, he was appointed as the youngest principal cellist of the Tokyo Symphony Orchestra. He then studied at the Juilliard School of Music with Claus Adams, Robert Mann and Raphael Hillyer. In 1969, he founded the Tokyo StringQuartet and remained to be its cellist until June 1999. In those 30 years, he led the quartet to world prominence, praised for its exceptional technical command and dynamic and refined performance style. Today, Harada maintains a busy international career as a soloist, chamber musician and pedagogue. As a soloist, Harada performed with many Japanese orchestras such asNHK Symphony Orchestra (conductor: Jun Maerkl) and New Japan Philharmonic (conductor : Seiji Ozawa). In chamber music, he has collaborated with Alban Berg Quartet, Juilliard String Quartet, Shanghai String Quartet and others and artists such as Jessye Norman, Emanuel Ax, Robert Mann, Pinchas Zukerman, Isaac Stern. He is currently a member of Mito Chamber Orchestra(Music Director : Seiji Ozawa) and D'Amici Quartet which he formed in 2004 together with Federico Agostini, Yosuke Kawasaki and James Creitz. As a dedicated pedagogue, Harada has given various master classes for chamber music internationally such as at Tanglewood Chamber Music Workshop, Beijing Chamber Music Workshop, Seiji Ozawa International Academy Switzerland and Ozawa International Chamber Music Academy Okushiga, to name a few. Harada engaged in teaching as Professor of YaleUniversity and Staatliche Hochschule für Musik in Trossingen, Germany. He is currently specially appointed professor of Music at Ueno Gakuen University.
# # #
Julien Szulman
ジュリアン・ズルマン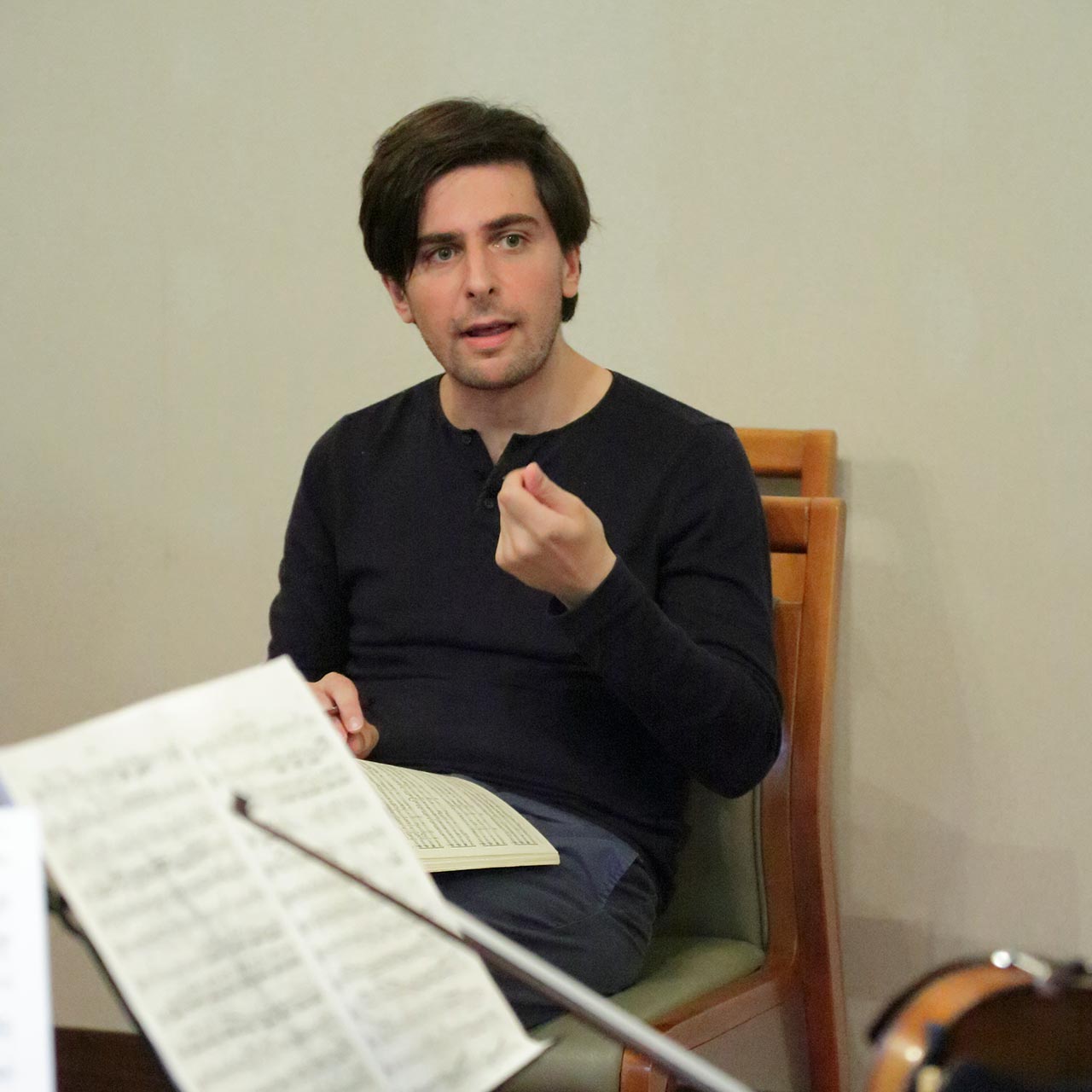 Julien Szulman entered the Paris Conservatoire where he studied with Jean-Jacques Kantorow etc. After graduation, he achieved the Konzertexamen at Hochschule für Musik Hans Eisler Berlin with Stephan Picard. Laureate of Long Thibaud and Geneva Competitions. He currently holds a concertmaster position in « Orchestre National des Pays de Loire » in Nantes, and is guest concertmaster in London Symphony Orchestra. As a soloist, he has performed with many orchestras in Europe such as Orchestre National de France. He also has an active chamber music career. He is head of the recruiting committee in Seiji Ozawa International Academy Switzerland, and teaches in Ozawa International Chamber Music Academy Okushiga since 2015.